If you love to entertain during the summer and have the backyard in which to do it, then Cedar Lumber Supply has the Backyard Bar Building Materials to make it happen.
Whether you're serving up beer and lemonade or martinis and cocktails, a backyard bar will add class, comfort and convenience to all of your festivities.
Let's start with checking out the trends in backyard bars on Pinterest:
https://www.pinterest.com/explore/backyard-bar/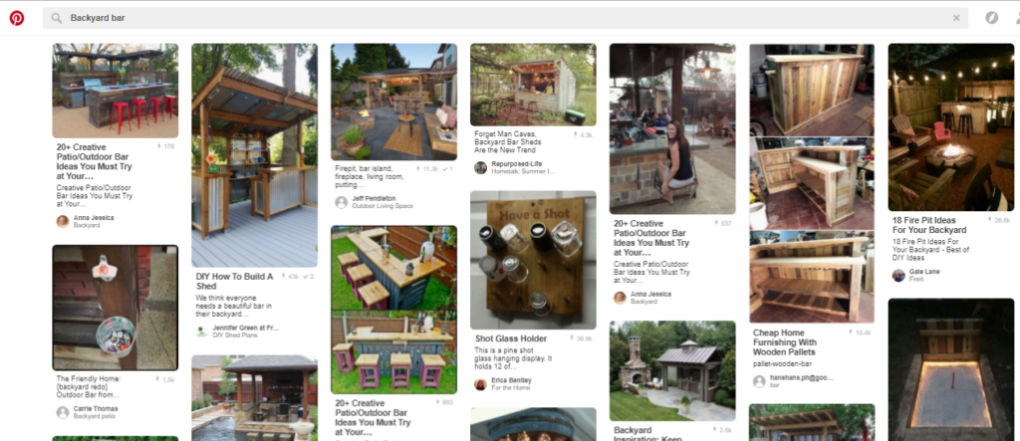 As you can see, backyard bars range from the simple to the extravagant. You can build one on your existing patio, or start from the ground up with a new patio that incorporates the bar. You can even transform a storage shed into a personal cocktail lounge in which you can relax alone or entertain friends and family!
How Do You Chill?
What kind of backyard bar you build depends on how you see yourself using it.
Are you looking for your own little nook in which to chill after work by yourself and on weekends with friends? A simple bar made from wood and/or corrugated metal may suffice.
Will you occasionally use your backyard bar for a family barbecue or hanging with friends? That shed-turned-bar abutting your patio with bar stools and patio furniture could be just what you need!
Or is your primary focus entertaining large numbers of business guests, perhaps hiring a bartender and servers? Incorporating your entire yard and installing flooring and a bar made of stone, a fire pit, living room furniture, fountain and a gazebo will certainly impress!
Backyard Bar Building Materials
No matter how low-key or spectacular your dream backyard bar, visit Cedar Supply in Fort Collins, Colorado, for your backyard bar building materials.
Unlike big-box stores, our employees actually understand the trade and can educate you on the materials you'll need. Bring in the sketch of your dream backyard bar and our knowledgeable and friendly staff will help identify and locate the materials you need to start building.