Cedar Pergola Materials For The DIY-Why Cedar?
For DIY (Do-It-Yourself) folks who do their homework before beginning a home-improvement project, cedar pergola materials are the best investment for several reasons.
Cedar pergola materials is a naturally stable product. Unlike other wood materials that warp, twist or cup, cedar is more consistent in stability eliminating future replacement and repairs which can be costly. Cedar pergola material also has inborn chemicals that prevents rot, decay, and is insect resistant.
Cedar Pergola-Sustainable lumber
Another reason to invest in Cedar pergola lumber is because it's also substainable. Cedar is grown and harvested mostly from private forest owned and operated by large lumber mills. These large sophisticated mills are constantly harvesting and replanting cedar seedlings in order to supply the cedar lumber industry. Cedar pergola material is just one project cedar is used for. This product is popular for custom homes, decks, outdoor structures, sidings and fencing just to name a few.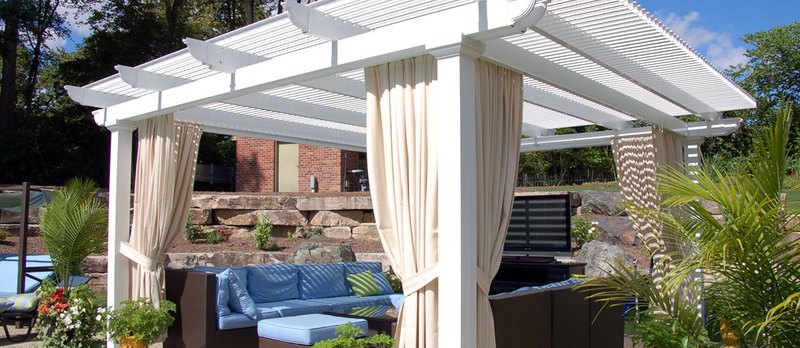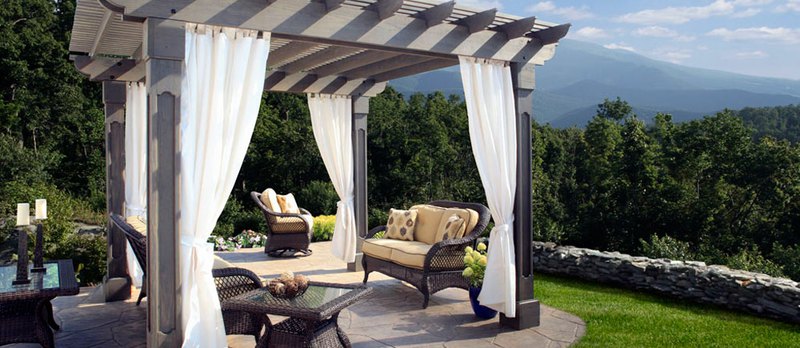 Cedar Pergola-Cost Factors
Cedar pergola materials are offered in a variety of grades to meet ones budget. A knotty grade is the most economical grade with a clear cedar being the most expensive. There are several grades in-between. Here at Cedar Supply, located in Fort Collins, Colorado, we offer both knotty and clear. Compared to redwood and composite materials, cedar that is used in the construction of a pergola is usually less in cost. And for the Do-It-Yourself budget, cedar works out wonderfully.
Cedar Pergola vs. Vinyl Pergola
Cedar pergola, compared to vinyl pergola, is also less in price. For example a 10 x 16 cedar pergola cost is approximately $1800.00, whereas a vinyl pergola the cost is around $3000.00. The price difference is primarily because of the higher cost of vinyl. Even though vinyl is higher, there are several benefits of vinyl. It's a lifetime product and is virtually maintenance free. To help keep a cedar pergola looking fresh and new, you will need to periodically re-stain your pergola which adds to the cost over time.
If you would like more information on vinyl pergolas, visit Pergolas Direct. Hopefully this article was helpful for the DIY when choosing the right material when building your next outdoor entertainment space.
Contact us Today
At Cedar Supply, we know how important customer service is to you. Our entire sales team is eager to help you with all of your inquiries or questions. Each customer is cared for with utmost respect and treated like a friend.
(970) 663-2828