Are you dreaming of a beautiful, private backyard? Start enjoying your yard in solitude with a new fence. Every house has a different aesthetic, and Cedar Supply has the fencing supplies for every need.
Our Variety of Fencing Supplies
Cedar fences lend a beautiful, rustic look to any backyard. We're experts when it comes to cedar fencing. We offer a variety of heights and maintain a large stock of cedar pickets, posts, rails, and hardware. This natural material is sturdy and beautiful.
Green Dowel. This sturdy fence rail made from Ponderosa pine is great for defining wide open spaces. One of the most popular fence designs, the green dowel rail fence is treated to resist insects and rot from Colorado weather.
If you're looking for an attractive and low-maintenance fence, vinyl fencing supplies are right for you. This sturdy fencing material won't yellow or chip and doesn't require the frequent maintenance of other natural materials. Our name might be Cedar Supply, but our sister site is one of the few vinyl fencing manufacturers in Colorado.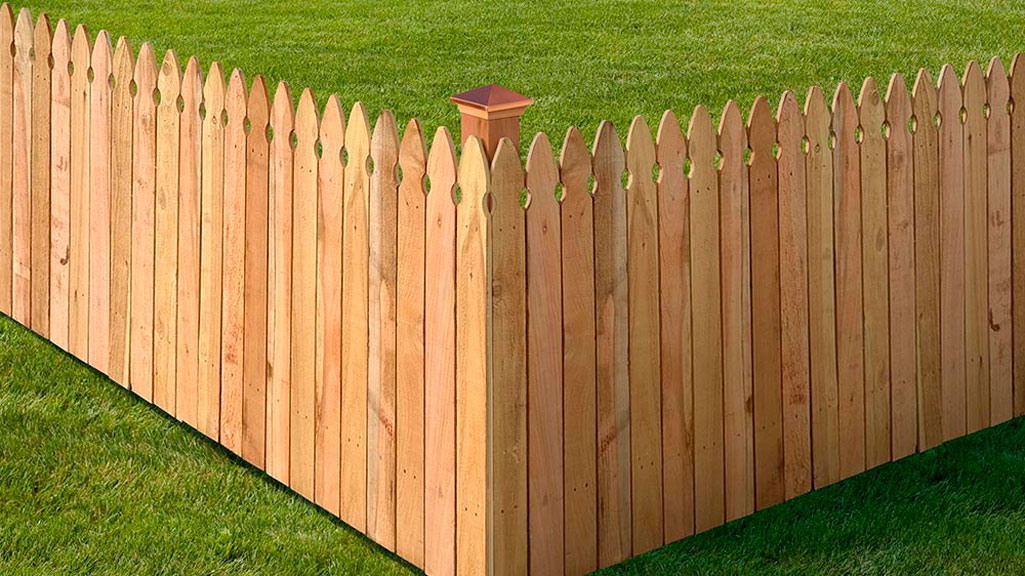 Ornamental Iron. Iron is another striking and strong fence material growing in popularity. In the past, iron fencing was expensive and only for the wealthy, but not today! You can have the same upscale, classic fencing for an affordable price.
Chain link. The tried and true chain link fence is also available through Cedar Supply. Chain link fencing supplies are extremely affordable and easy to install without any help. If you're looking to keep the family dog from wandering out of the yard, this is a great option.
As a local company based in Fort Collins, Colorado, we understand the fencing needs of the agricultural industry. Whether you're looking for wire or corral products, Cedar Supply has a variety of options for any agricultural need – from field fence and horse fence to T-Stakes.
With such a variety of fencing supplies available, it can be difficult to make a decision about your new fence. If you're not sure how to choose the perfect fence for your yard, stop by Cedar Supply's showroom in Fort Collins, Colorado. Our associates will help you select the perfect fencing option for your needs.
Contact us Today
At Cedar Supply, we know how important customer service is to you. Our entire sales team is eager to help you with all of your inquiries or questions. Each customer is cared for with utmost respect and treated like a friend.
(970) 663-2828