Building or replacing a new deck and choosing the right product can be both confusing and challenging.
There's so much to consider such as wood decking which includes redwood, cedar or treated lumber.
When it comes to maintenance free decking, the selection is quite large considering the number of manufacturers out there.
Here at Cedar Supply Lumber Company, we felt that it was important to write a blog post about how to choose composite decking in Colorado that will hopefully help you in your decision.
Composite decking is actually maintenance free
There's very little maintenance to keep your deck looking like the day it was installed. Here at Cedar Supply, we sell a deck cleaner that removes most stains and restores the original color.
Composite Decking is very durable
Unlike wood decking, composite decking doesn't splinter, peel or rot and will last almost a lifetime from a buyers purchase.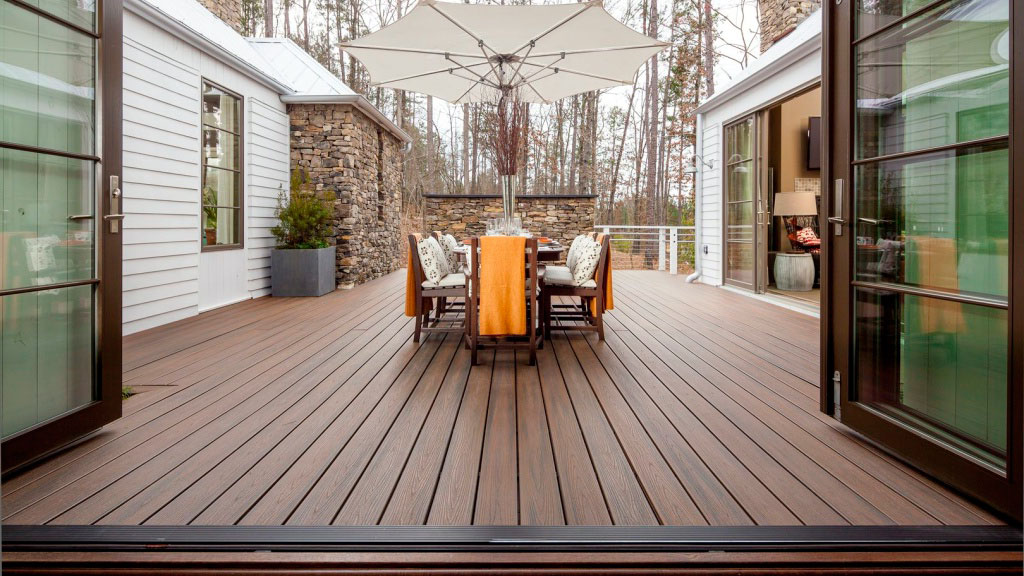 Composite Decking Comes in a Variety of Colors
How to choose composite decking in Colorado offers an expanded color selection that offers wood tones, earth tones and dark accentuating colors. Visit our show room and we'll educate you on the different types of composite decking we sell.
Composite Decking offers a Hidden Fasten System
Although you can use a hidden fastening system on wood decking, it's very rare. Most of the composite decking installed today utilizes a hidden fastener that eliminates unsightly screws and gives the deck a cleaner look. Ask us about our hidden fasteners and how they are installed.
Choosing composite decking in Colorado doesn't need to be confusing or difficult. There are several well informed decking dealers out there that can educate you on what product to buy and why.
Stop by Cedar Supply today and let one of our knowledgeable sales staff help you choose one of our several types of composite decking we currently stock. If you would like, take home one of our FREE samples to show your spouse. Then you can see how different each one looks in the sunlight and shade; and how well it will match the color of your house.
Contact us Today
At Cedar Supply, we know how important customer service is to you. Our entire sales team is eager to help you with all of your inquiries or questions. Each customer is cared for with utmost respect and treated like a friend.
(970) 663-2828