Follow our step-by-step instructions in this blog post so that you'll be installing privacy cedar fence pickets correctly.
There are several methods for installing wooden posts for privacy fence pickets.
First, you need to dig a hole that's two feet deep and eight inches in diameter.
One way is to place the post down into the hole and use the existing dirt from the hole to compact the dirt equally around the post.
But another way to do this, and what we, here at Cedar Supply recommend, is to concrete the post. If you compact dirt you could end up with problems later – especially when high winds come along, which seem to be getting more prevalent each year.
A six-foot fence will act as a "sail" and will cause a section of the fence to tilt. If you were to use dirt instead of concrete, you would constantly be trying to upright these tilted sections.
Concrete is the best solution because it secures the post in position. The maintenance to keep the fence line straight should be practically non-existent.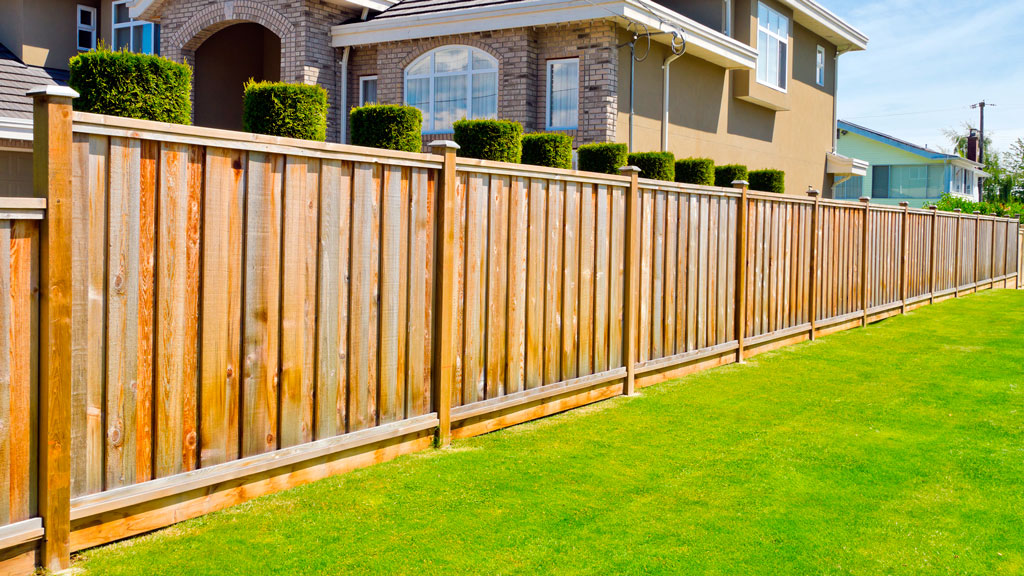 A Tip About Using Concrete to Set a Wooden Post for Installing Privacy Fence Pickets Correctly
We recommend that you use a wheel barrel to mix the concrete, rather than just dumping a dry mix concrete in the hole and adding water.
By mixing concrete in a wheel barrel, you can control the consistency of the product and water so that you'll come up with a good mixture that's not too soupy. You'll have a thick batch that you can easily apply down into the hole. Should be thick enough that you do not need to brace the post in place.
Remember this to prevent rotting: be sure to mound the concrete at the top of the hole up against the post, so that when it rains, the water will exit away from the post and prevent water from getting down between the concrete and post, which can cause rotting over time.
If you have any questions regarding this or any other fencing, decking, pergolas, pole barn materials, or any other building materials, both interior and exterior: contact us at Cedar Supply. We'd love to help you.
Contact us Today
At Cedar Supply, we know how important customer service is to you. Our entire sales team is eager to help you with all of your inquiries or questions. Each customer is cared for with utmost respect and treated like a friend.
(970) 663-2828