If you are searching for Longmont decking material but need more than an employee pointing you in the right direction, a drive to Cedar Supply Lumber Co. in Fort Collins will help you build a beautiful, high-quality deck while saving you time and money in the long run.
Family owned and operated for nearly 30 years, all you need is a sketch of your dream deck and its measurements on a napkin and Cedar Supply staff will take it from there. Our friendly, knowledgeable employees will help you turn your vision into a reality, whether you're going to do it yourself or hire a contractor.
We'll explain the difference between wood versus composite decks; help you pick out railings and accessories; show you our various deck packages; discuss the best understructure for your deck; and explain how to treat and maintain your deck – expertise that's hard to find at national chain stores. Cedar Supply has a variety of material to choose from, with over 100,000 feet of decking in stock. We offer four major brands in 12 different colors at varying prices to fit any budget. We also have indoor and outdoor displays to help make your decision easier. You can even take samples of decking material home to show your spouse or determine which color will work with the color of your house.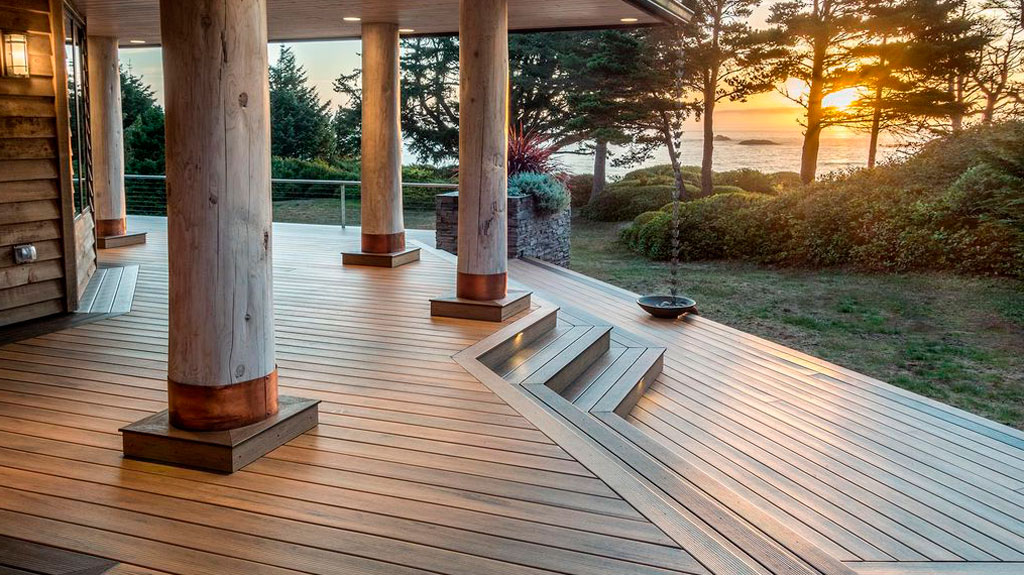 Our Cedar Supply Staff Members Give You Undivided Attention
One of our Cedar Supply staff members will give you undivided attention. When you receive an estimate for building your deck, it will include everything you'll need, so you'll know just how much materials will cost you upfront. If you get a lower bid, our expert staff will happily look over it with you and compare it with our estimate for free, so you'll know if you're comparing apples with apples.
So, if you're searching for Longmont Decking Material…
Because Cedar Supply buys all of decking material by the truckload – and only from manufacturers that offer quality products – we can keep our prices low and remain competitive with big-box stores. We deliver all over Colorado, Wyoming and into Nebraska, charging a minimal delivery fee based on time and distance. If you don't want to take on the task of building your deck yourself, we have a list of honest, dependable and professional installers we trust that we can provide you.
Let Cedar Supply serve as your one-stop Longmont decking material shop! Call us at (970) 663-2828 for your decking material quote or visit https://www.cedarsupply.com/.
Contact us Today
At Cedar Supply, we know how important customer service is to you. Our entire sales team is eager to help you with all of your inquiries or questions. Each customer is cared for with utmost respect and treated like a friend.
(970) 663-2828