Ornamental iron fences, also known as wrought iron fences, are manufactured three distinctive ways. Hand-forged, cast iron and aluminum extrusion.
Hand-forged ornamental iron was the first type of steel fencing dating back to the early 1800's. Individual parts were hand-forged in iron shops, where the steel was heated at high temperatures and formed into shape by a black smith. Forged metal is extremely durable but due to the process involved of forging each part takes a considerable amount of time to make which drives the cost up. Today, this type of fencing is extremely rare with very few craftsmen making this type of ornamental fencing.
Cast iron ornamental fencing became popular in the early 1900's due to the cost efficiency of manufacturing the different components of ornamental fencing. Cast iron utilizes molds for the different parts. Steel is melted to extreme temperatures and poured into molds. Once cooled the parts are separated from the molds, cleaned of burns and excess edges and ready for painting. There are several large manufacturers who supply primarily welding sloops who produce the bulk of cast iron ornamental fencing in today's market.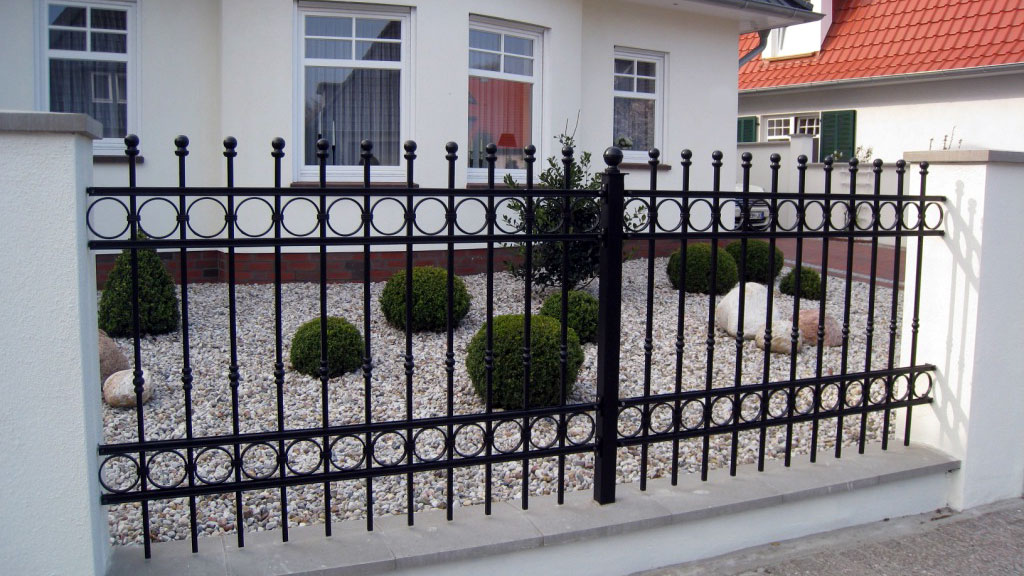 Aluminum ornamental iron fencing is becoming the most popular type of fencing especially for residential fencing. Cost is definitely the driving force because aluminum fencing can be manufactured in large quantities at a faster production rate and at a lower cost of production. Aluminum fencing is produced through an extrusion process that basically pushes aluminum blocks of materials through a die system that adheres to the contour of that particular die. Once the piece is formed, the components of the different style of ornamental fencing goes through several steps of priming and powder coating, boxed and ready for shipment from the manufactures to different distributors located throughout the U.S.
Find out more about ornamental iron fences and wrought iron fences here in our website.
In our next blog post we'll discuss the myths of steel fencing vs. aluminum fencing.
Contact us Today
At Cedar Supply, we know how important customer service is to you. Our entire sales team is eager to help you with all of your inquiries or questions. Each customer is cared for with utmost respect and treated like a friend.
(970) 663-2828