There's a new outdoor product from down under that is taking the United States by storm: Garden Screens by OutDeco. Make your backyard space the trendiest in the neighborhood with this beautiful and sustainable product. This product is uniquely available to the northern Colorado area by Cedar Supply. Whether you're in Fort Collins, Greeley, Cheyenne, or anywhere in between, you can transform your backyard with OutDeco Screen.
Top 5 Reasons to Love OutDeco Screens:
1. Private
If the view from your hot tub is of your neighbor's ugly fence, OutDeco Screen is the solution to your problems. This screen can be installed directly on your deck or patio to create a private outdoor space with beautiful design. OutDeco Screens come in a variety of blockout ratios – so whether you're looking for a little privacy and lots of natural light or near-complete isolation, there's an OutDeco Screen for you.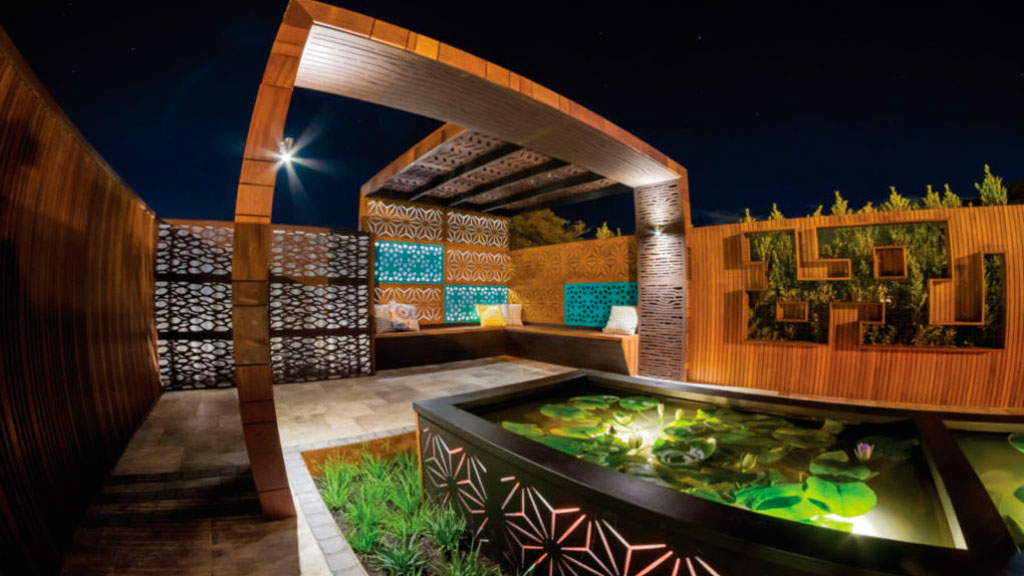 2. Eco-Friendly
OutDeco Screens are made in Australia from local resources, they are manufactured with the environment in mind. The base of the screen is made of ethically sourced hardwood. Instead of straining natural timber resources, the hardwood used in in our screens is considered waste and not used by many other industries. Also, instead of creating more carbon dioxide, the product actually absorbs it during production, keeping the air cleaner.
3. Versatile
OutDeco Screens come in a wide variety of designs and privacy gradations to match your style and needs. You can get creative during installation by alternating different designs and rotating the panels to fit your space. And if you're really looking to make a statement, these panels can be stained or painted with outdoor paints and finishes to make it your own. At night, make them the focal point with strategic backlighting.