Are you considering a new cedar fence to protect the privacy of your home or place around your property? Let us congratulate you because you made the right choice! You can find many cedar fence ideas for your backyard or front entrance, you are also making a solid investment in your home.
Cedar fences are very popular in Colorado because the wood is locally sourced and retains its beautiful look and resistance for decades.
As trusted suppliers of wood materials, we know everything about cedar. So, we will share with you some of the best cedar fence design ideas, from decorative to practical.
What is a Cedar Fence Made Of?
Before we start discussing horizontal or vertical modern cedar fence designs, let us give you an idea of the types of materials you can choose from. The term "cedar" includes a family of trees with different wood grains, colors, and properties.
Here are the varieties of cedar used in building projects, including for fences:
Western Red Cedar – this is the classic choice for building a solid fence. It is both durable and beautiful – with a reddish tint that matches all types of home styles. Since it contains natural oils protecting it from rot and bugs, western red cedar is the ideal choice for outdoor building projects.
Inland Red Cedar – it is also great for outdoor buildings, such as fences. In addition to natural rot and bug resistance, this type of cedar fence is also UV resistant.
Japanese Cedar – finally, Japanese cedar is a good option if you are on a limited budget. This type of cedar is more affordable than western red cedar but has beautiful red coloring.
How to Choose the Right Cedar Fence Design for Your Home?
Now that you have selected the material, it is time to make a choice from many cedar fence design ideas. Modern or traditional, focused on style or on providing enhanced security, each type of fence has its role.
First, you should consider the end goal. Why do you need the fence? Do you want to protect your privacy from prying neighbors' eyes? Or do you need to keep pets, poultry, and farm animals contained within your property?
Next, consider your budget. You can find prefabricated cedar fence boards, which are more affordable than custom-made ones for your fence. This will help you achieve a consistent look for all cedar fence designs and a great value for your money.
Choose from the Most Popular Cedar Fence Styles
The fence is not just a delimitation of your property but a source of safety for you and your family. It is also the first thing visible from the outside of your property. Thus, choosing the right option from various cedar fence styles is also important for increasing the curb appeal of your home.
Let us examine the most popular designs for cedar fences:
Cedar Picket Fence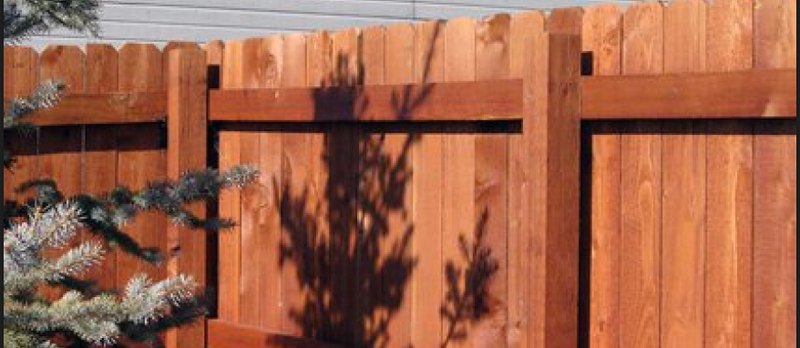 The first on the list of types of cedar fence is the classic, all-American picket fence. It consists of vertical posts with pointed ends, reinforced by two horizontal rails: one at the bottom and one just below the pointed ends.
Cedar picket fence ideas are both beautiful and reliable as a means of protecting your property from intruders.
Cedar Privacy Fence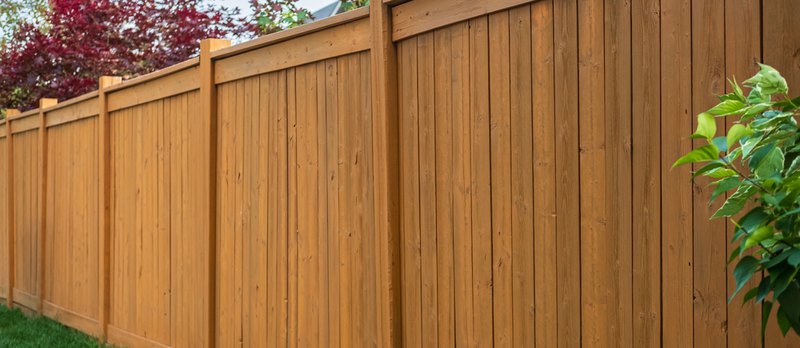 When it comes to cedar privacy fence ideas, the best model we have in mind is the one consisting of high posts – at least 6 feet each – tightly placed next to each other with no spacing. To make this type of fence more durable, frame it with horizontal rails, one at the top and one at the bottom of the fence.
Horizontal Cedar Fence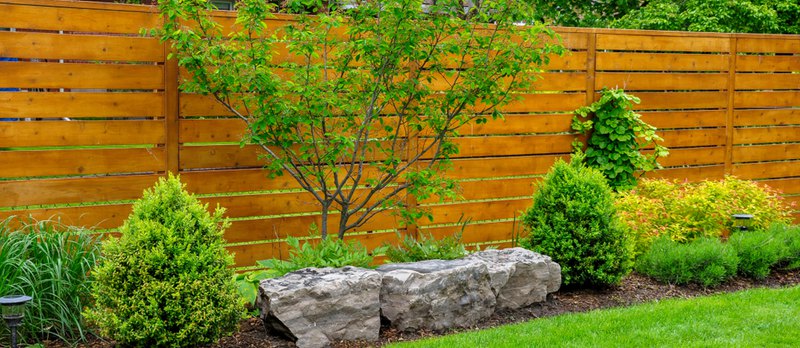 Are you looking for horizontal cedar fence ideas? This is simplicity itself. Instead of vertical posts, you use wide horizontal panels placed one on top of the other. Evenly-spaced vertical posts are added to ensure stability and resistance.
Cedar Post Fence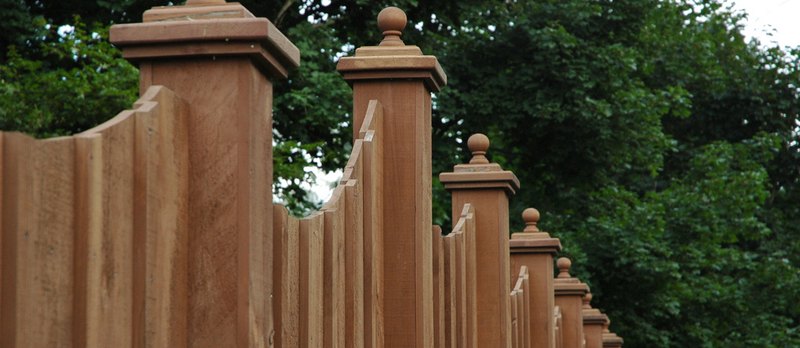 Beautiful cedar post fence ideas allow you to express your creativity and style. The posts are highly decorative, topped with various end pieces shaped in any form you wish. The vertical posts are placed tightly together to ensure both resistance and privacy.
Hog Wire Cedar Fence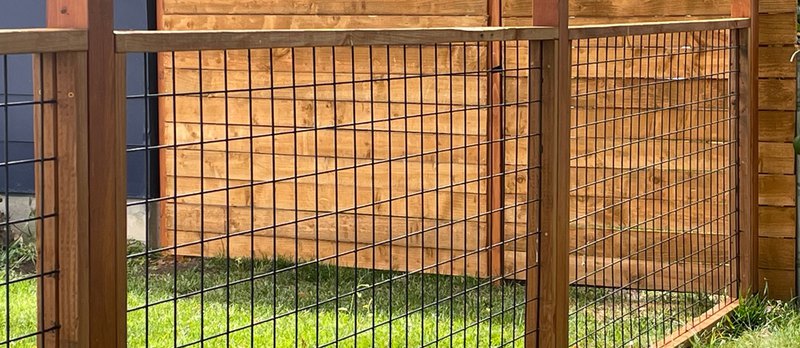 Modern cedar fence designs reinterpret the traditional farm fence. A box wire fence is simple and practical to keep children and pets from straying away from the property. The wire mesh is surrounded by cedar posts in a rectangular frame. The individual framed units are joined together by two large horizontal rails, one at the bottom and one at the top. These modern cedar fence ideas are recommended if privacy is not high on your list of priorities.
Cedar Fence Styles with Vertical Posts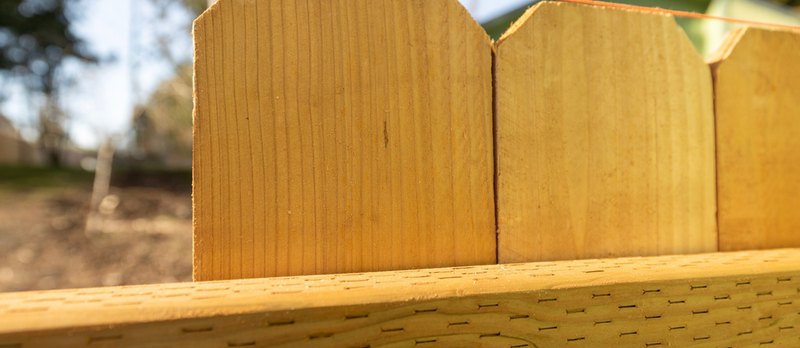 The dog ear fence is another version of the cedar fence style with vertical posts beside the picket fence. This is a traditional backyard fence with rounded tops, and the posts are grouped tightly together to ensure privacy.
Split Rail Cedar Fence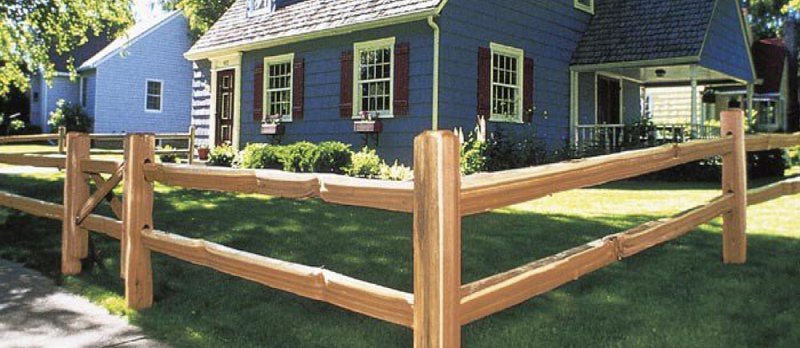 If you are looking for rustic cedar rail fence ideas, look no further than the split rail fence. Eevenly spaced horizontal rails are supported by vertical posts, and the gap between the rails might be filled with wire mesh.
Consider Color and Style Options to Maximize Curb Appeal
Choosing the best-suited cedar fence design ideas is essential for increasing the resale value of your home, among others. This means that you need to consider a style and color that match the architecture of your home and the overall style of neighboring properties.
How Long Does a Cedar Fence Last?
Cedar fence ideas are popular not only for their versatility but also for durability. A well-installed and maintained fence usually lasts between 20 and 30 years. As we explained above, cedar is naturally resistant to rot and pests. With protective coating, you can be certain your fence will reach the maximum lifespan.
We Will Provide You with Quality Materials for Any Cedar Fence Design Ideas!
At Cedar Supply, we love wood and know everything about what makes a solid fence. Whenever you have a home improvement project in mind, such as one of the cedar fence styles we presented here, we have all the posts, rails, and other supplies you need.
If you don't think you can tackle the project on your own, we can recommend the best installation contractors throughout northern Colorado.
Choose the best cedar supplies in our showroom in Fort Collins, CO, or have them delivered to:
Cheyenne County, CO
Denver, CO
Greeley. CO
Loveland, CO
Longmont, CO
Boulder, CO
Windsor, CO.
Call us to inquire about material availability at 970-663-2828!