Cedar Supply is one of the premier distributors of western red cedar shingles and cedar shakes in Fort Collins for distinctive, residential homes, and upscale commercial projects. Cedar shingles don't only add stunning aesthetics to your home exterior, but they are also practical to use. Apart from providing you with the best building materials, Cedar Supply offers you the most high-quality shingles and shakes.
It might be difficult to tackle the installation job all on your own. For the same reason, Cedar Supply is here to provide you with the most professional installation contractors throughout Northern Colorado.
Listed below is just a brief description of our building products. Stop in today and let us show you the real benefits of our western red cedar shingles and cedar shakes.
Cedar Shingles

It has been used for years as a vertical siding option on homes primarily for gables and dormers. This beautiful, natural grain western red cedar color tremendously enhances the look of any type of residential or commercial project. Cedar shingles are sold in bundles that cover approximately 25 square feet. They are also sold in 8-foot long panels that are extremely popular with contractors because they install up to 10 times faster than individual shingles.

Cedar Shakes

Old western traditional wood roofing is still alive and available at Cedar Supply. Resawn on one side, split on the other, this roofing product has a unique yet rustic appearance. Our western red cedar shakes are offered in a # 1 grade "select" 1/2"x24" and can be purchased by the bundle or square. Bundles cover 20 square feet and squares cover 100 square feet. Other grades are also available on request.
Cedar Valley Panels
These 8' long panels are a quicker install than individual pieces and give you the beautiful look of cedar shingles. Available in the staggered butt, even butt, and decorative individual pieces.
Hip and Ridge
To finish off your shake or shingle project, we offer bundles of Hip and Ridge. Each bundle of Hip & Ridge covers approximately 17 linear foot. All shakes, shingles, and hip and ridge products are in stock for your convenience.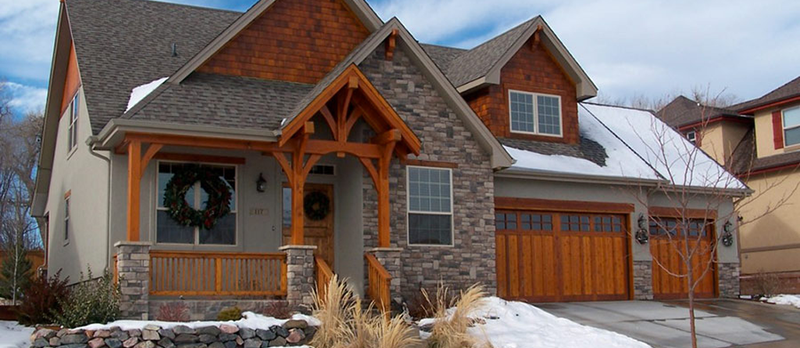 Contact Cedar Supply
At Cedar Supply, we know how important customer service is to you. Our entire sales team is eager to help you with all of your inquiries or questions. Each customer is cared for with utmost respect and treated like a friend.
We supply high-quality products in:
Cheyenne
Denver
Greeley
Loveland
Longmont
Boulder