Cedar Supply is Northern Colorado's fence supply destination supplying beautiful split rail fencing materials, dowel rail fencing, and more for over 40 years.
Cedar Supply has been the leading split rail fencing for sale & dowel rail fencing company in Fort Collins, CO, since 1979. We've helped thousands of homeowners and contractors across Northern Colorado and Wyoming find high-quality cedar split rail fencing materials for their fence and gate at affordable prices, with great customer service to boot. At Cedar Supply, we carry only high-quality treated dowel fencing, also known as "western rail", and rustic-looking split rail fence materials.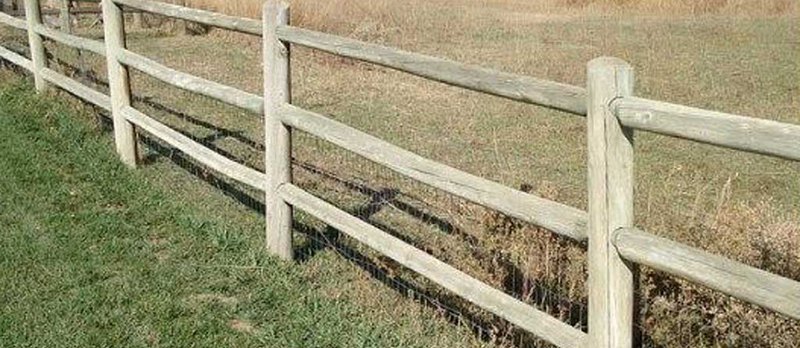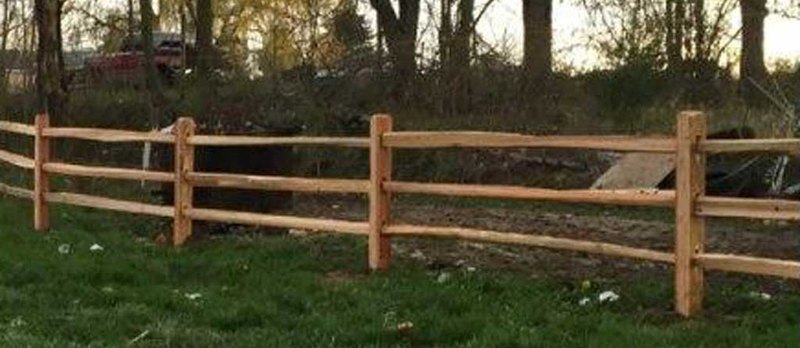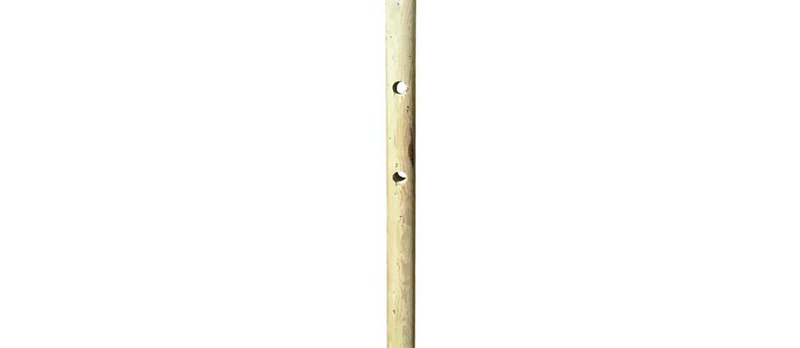 Below, we will tell you all about split fencing and its many benefits.
What Is Split Fencing?
Wood split rail fencing is a low-profile type of fence and gate surrounding a property. It is mostly used to corral cattle and to set the boundaries for agricultural land. While it does not offer a lot of security and privacy, creating this type of fence with split rail fencing materials is cost-effective and allows you an open view on your property.
Benefits of Split Rail Fencing
In a place as beautiful as Northern Colorado, many homeowners want fencing that compliments the natural landscape but won't leave them broke. Wood split rail fencing and dowel rail fencing can have a lot of benefits for property owners. Whether it's 2-Rail or 3-Rail, this type of fencing is perfect for marking out large properties or farms while providing rustic Western charm. And split rail fence supply costs are often much lower than other styles. Split rail fencing and dowel rail fencing can also be easily reinforced with wire to keep wildlife off your property without drastically changing the overall look of your fence.
How to Find the Best Split Rail Fencing for Sale
A good fence should last for decades and fare well in the weather conditions in Northern Colorado. This is why you need to rely on a store that provides high-quality wood split rail fencing materials.
A reliable split rail fence supply company is not just a seller but an expert on all types of wood. You can always rely on the expertise of the friendly staff at our split rail fencing materials store. When your gate and fence are ready, you will thank yourself for trusting our specialists with this project.
We Are the Best Split Rail Fence Supply Company Near You
Get a quote from our knowledgeable staff on split rail fencing materials prices and see if it's a right fit for your land. Our fencing experts can help guide you through the best materials and design options for your project. Come in with your measurements today, and our lumber experts will get your split rail fencing materials ready fast and accurately. See why we've been Northern Colorado's split rail fencing supply experts for over 40 years.
Our showroom is in Fort Collins, CO, but you can also order split rail fencing for sale and get it delivered to:
Loveland
Longmont
Boulder
Call us now: 970-663-2828!
Dowel Rail ( Ponderosa Pine)
Peeled & Turned w/ Treatment To Prevent Rotting & Insect Damage

Post Size:
5" - 6" x 5'6" for 2-rail & 5" - 6" x 6'6" for 3-rail

Rail Size:
4" x 8' Doweled

Height:
2-Rail Approx. 36" Tall, 3-Rail Approx. 48" Tall
Split Rail ( Western Red Cedar )

Post Size:
5" - 6" x 5'6" for 2-Rail & 5" - 6" x 6'6" for 3-rail

Rail Size:
4" - 5" x 10' Long

Height:
2-Rail Approx. 36" Tall, 3-Rail Approx. 48" Tall