Outdoor kitchens are the new frenzy – a statement of our outdoor living store's standard. They are quickly becoming the norm due to their multiple advantages over the traditional ones. Outdoor living is quickly becoming the norm for homeowners. Our backyards are being repurposed into various spaces, and the most famous one among them is the outdoor kitchen; you can have one too for an affordable outdoor kitchen cost.
They beat the traditional kitchens by being more spacious and having much better airflow. However, to build your outdoor kitchen (unless you're going for outdoor kitchens for sale), you need the best kind of wood to get the job done. Here at Cedar Supply, we know just what you need and how much you need.
No more searching for "outdoor kitchens near me," we specialize in wood and its products to give you seamless solutions to build your custom outdoor kitchens, garden furniture, outside lounge, and more.
What Are the Most Important Outdoor Kitchens' Features?
Some of the most important and fairly common features of colorado outdoor kitchens include:
Storage shelves
Dishwashing counter/space
Countertops
Sink space
Associated tables
Grills, ovens, stoves, etc.
Patio
Outdoor lighting
How to Build An Outdoor Kitchen: a Short Guide
How to build outdoor kitchens, you ask? Why, it's easy-peasy-lemon-squeezy! We even have kits for modern outdoor kitchens for sale ready for you to look at and approve for your backyards. The cost to build an outdoor kitchen depends on the kit you choose and the customizations you ask for. Our experienced and eager outdoor kitchen contractors will give you your perfect estimates based on all factors that are needed.
Hopefully, you'll now have some perspective about outdoor patio kitchen installation and replacement.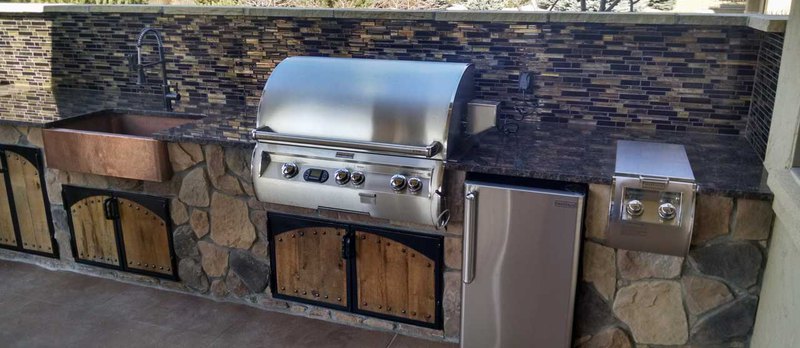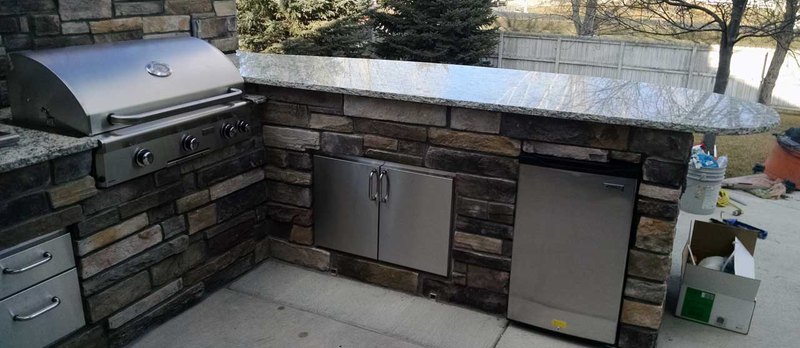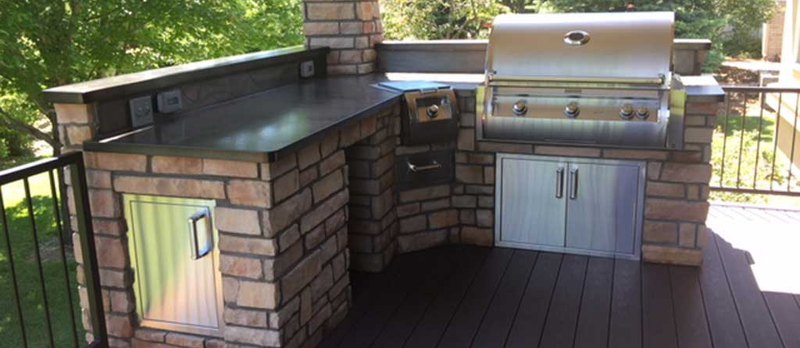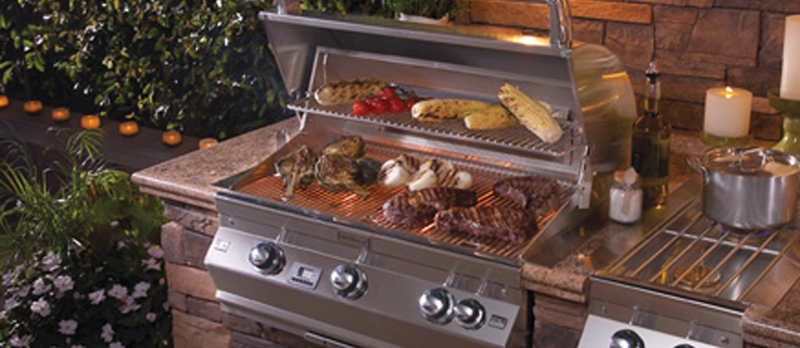 Custom Outdoor Kitchens Available
The outdoor kitchen is special. As such, it needs unique outdoor kitchen supplies, and do we have good news for you?! That's right. We also provide services for all your commercial outdoor kitchen supply needs. So check out our outdoor kitchen kits for sale and have your decisions made. Be it in any way you want. Our outdoor kitchen kits cover them all.
No more need to search for "wholesale outdoor kitchens near me" now is there?
Reach Out to Us for Outdoor Kitchen Supplies
Cedar Supply is a trusted and reliable supplier of outdoor kitchens and other wooden kits for all sorts of DIYs. If you're looking for premium outdoor kitchen supplies, we are located in Fort Collins, CO, and our services extend to:
Denver, CO
Loveland, CO
Boulder, CO
Cheyenne, CO
Greeley, CO
Longmont, CO
Contact us now at (970)663-2828 to learn more about our supplies for modern outdoor kitchens.
Not ready to tackle the job yourself? No problem. Cedar Supply can provide you with a list of professional Fort Collins outdoor patio kitchen installation contractors throughout northern Colorado.