Сomposite Decking Review for Maintenance-Free Decking
There's a new buzz word in composite decking in Colorado and Wyoming called Capstock. This brief composite decking review informs you about why you should buy Capstock Decking.
Buy Capstock Decking for Maintenance-Free Decking
Capstock decking should be your top choice when investing in maintenance-free decking.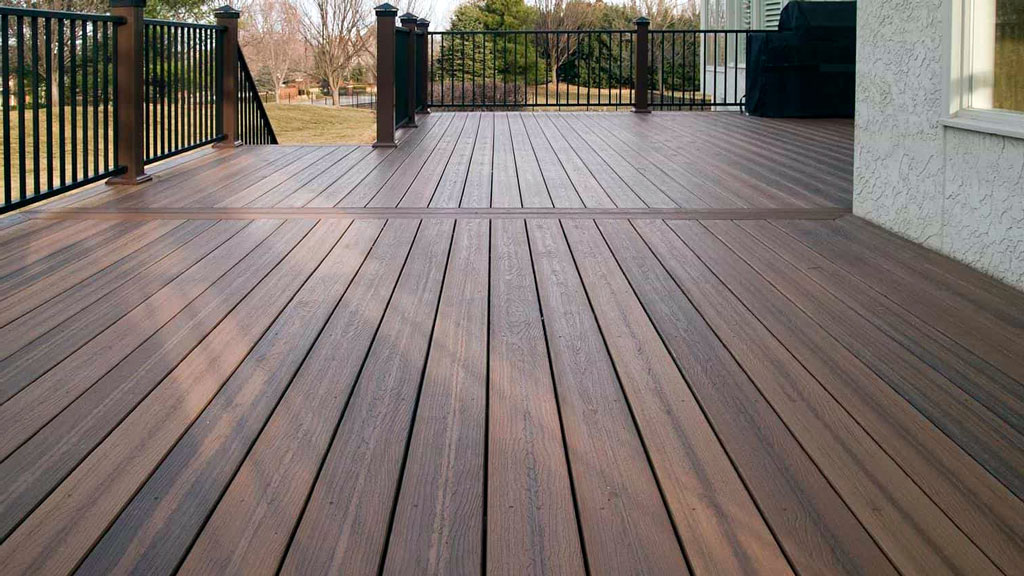 There are a few lumber companies that sell composite decking materials in Fort Collins, Colorado, but the selection is overwhelming. With so many types of composite decking out there, you may have a tough time deciphering what is the best product for the best value. That's why we carefully chose four leading brands for which to distribute. Each brand offers the distinct, real wood look of composite decking materials, but without the maintenance headaches.
Major deck extruders such as Timbertech, Fiberon, Trex and Evergrain now offer this new surface protection. This new technology, sold by Cedar Supply Fort Collins, encases all four sides of the deck boards. This process prevents warping, splitting and rotting. It's also scratch and stain resistant, which has a major advantage over wood decking.
Capstock decking is especially ideal for families with young children and pets, as they tend to cause wear-and-tear on decking.
Contact us Today
At Cedar Supply, we know how important customer service is to you. Our entire sales team is eager to help you with all of your inquiries or questions. Each customer is cared for with utmost respect and treated like a friend.
(970) 663-2828