Fort Collins, Colorado pergola kits are becoming extremely popular due to the growing demand for expanding outdoor living areas. More people than ever are now enjoying these new living spaces. Our pergola company provides a new shaded area in which you can escape and relax. Ever since we started as a local lumber company we noticed an increasing interest in this type of construction, so we made it our mission to meet all needs and demands.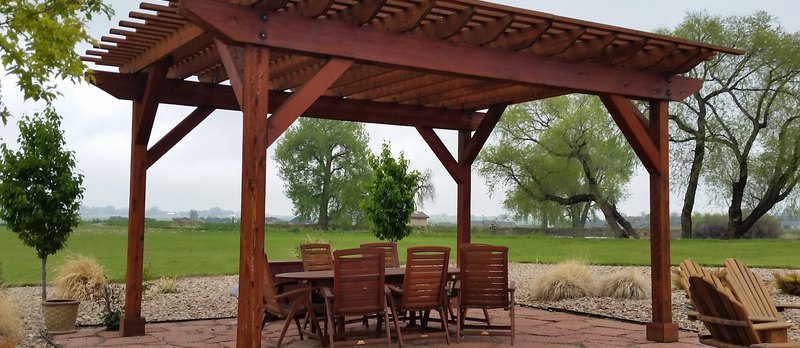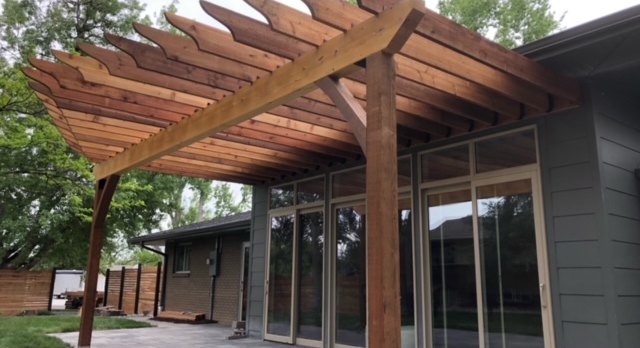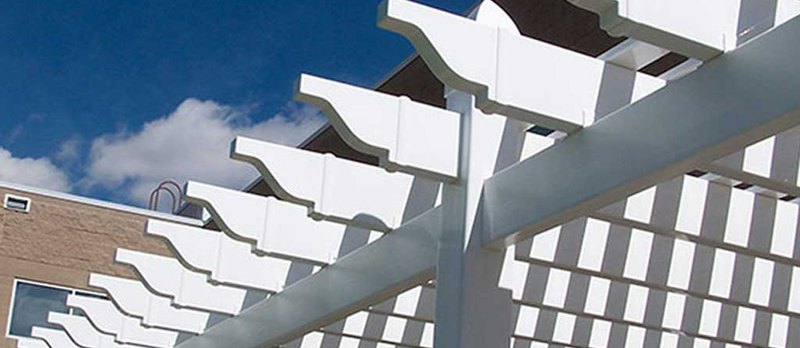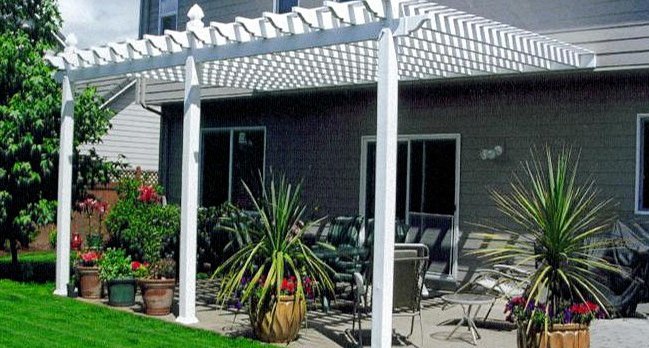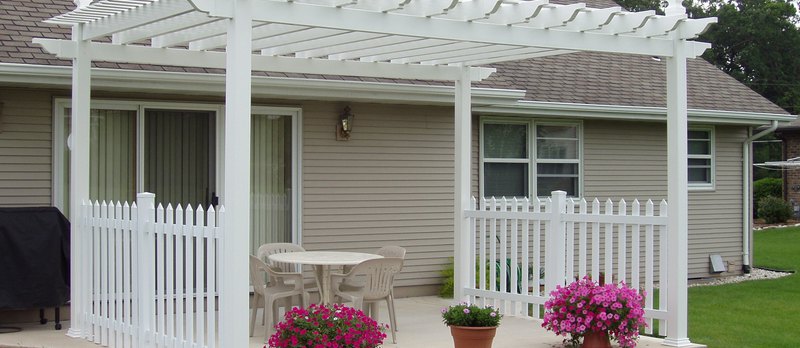 Here at Cedar Supply, we sell both cedar and redwood lumber for Fort Collins patio covers and outdoor structures. With our state-of-the-art vinyl CNC routing machines, we can manufacture almost any size of maintenance-free vinyl pergola kits for sale as well.
Get Help Choosing the Best Custom Pergola Kits
An outdoor pergola is a great investment. Let Cedar Supply help you with several important aspects to plan out the best possible design for pergola in Colorado, such as:
Intended use: everyday use or special occasions, relaxation oasis, or parties with friends and family, outdoor kitchen furniture or just the basics?
Material and color preferences: wood, vinyl, clear sealers and light stains or darker colors on wood with rich colors, etc.
Size, structure, and emplacement: small or large, open or closed structure, emplaced by the pool or in your backyard, resembling the structure of the other existing buildings on the property.
Amount of shade and other features: protection against the sun or exposure to it, closer together or more distant shade slats, lattice roof or shade canopy, etc.
Depending on your needs, resources, and priorities, you can buy pergola materials for your outdoor project piece by piece or choose a modern pergola for sale. At Cedar Supply, we provide a variety of pergola kits and materials able to meet all needs and expectations.
How to Choose Perfect Pergola Materials for Your Project
So, you decided to install a pergola, but what material should you choose? There are two main materials which are used in pergola kits: wood and vinyl. To select the ideal pergola material, pay attention to the overall style of the house and the requirements for the pergola itself.
If we are talking about wood, it is worth noting several advantages:
Achieve the natural look
Able to withstand severe elements
Fits with any style
Can be changed by painting
Makes a pergola cost affordable for every budget
Vinyl pergola kits are also such benefits as:
Works well with a more contemporary style
More durable
Can be easily combined with every material type
Naturally Insect and rot resistant
Need minimal maintenance
When choosing the right material for your pergola, look no further than Cedar Supply. We are experienced professional suppliers who will be happy to help you decide on the perfect kits for your project.
Check Out Our Pergola Kits for Sale
We have several indoor and outdoor patio covers and pergola displays here at Cedar Supply in Fort Collins for your viewing. Stop by today and see why Cedar Supply has the best selection of patio covers, outdoor structures, and pergola kits. Our specialists can help you choose, provide pergola installation advice as well, and even deliver the necessary materials to your chosen address in:
Fort Collins, CO
Cheyenne County, CO
Denver, CO
Greeley, CO
Loveland, CO
Longmont, CO
Boulder, CO
Windsor, CO
With our pergola sale and our impeccable customer service, your project is bound to be a success. Get in touch today.